Express Session: Includes exractions & masque.
Full Session: Includes extractions, masque and massage.
Fantasy Facial Customized Session: Includes two add-on treatments, extended massage and basic eyebrow shaping.
Express Session: 45 min, $69.00.
Full Session: 60 min, $89.00.
Fantasy Facial Session: 90 min, $150.00.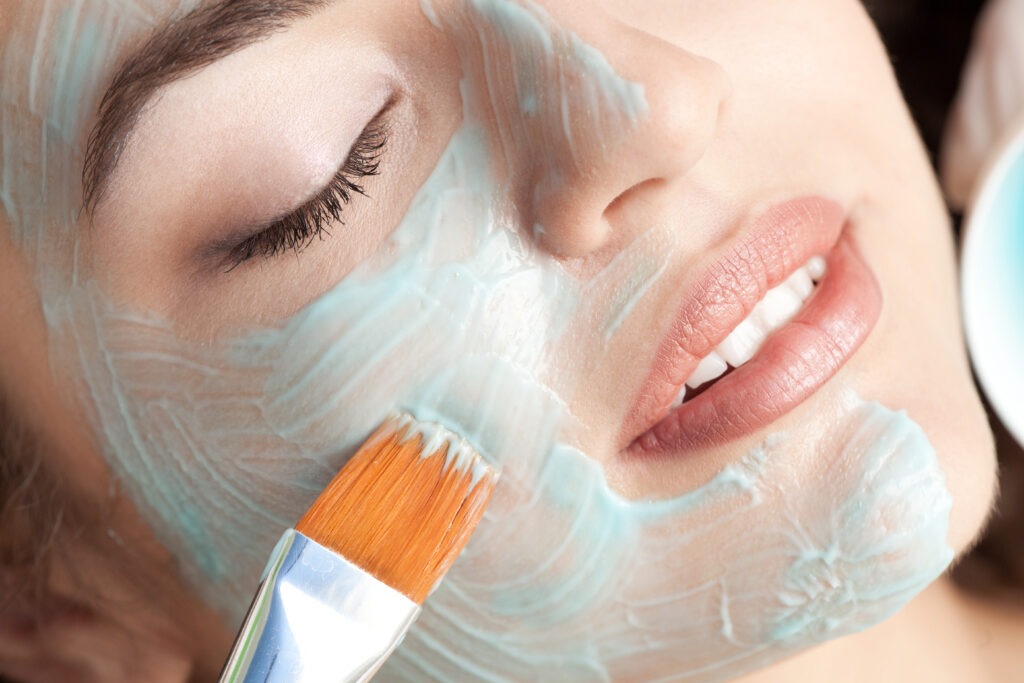 This basic treatment includes a hydrating cleanse, exfoliation, steam, relaxing facial massage, masque and moisturizing cream. Your choice hands or feet massage.
Glycolic Acid Facial (20%, 35%, 50%)
Over time pore size is refined, fine lines diminish, deeper lines soften, tightness and tone are improved and cases of acne are dramatically improved.
Feeling like your skin needs a little pick me up? This facial includes cleansing, mini glycolic application with antioxidant treatment for cell renewal and wrinkle reduction. Lymphatic massage is added to increase circulation and detoxification.
Infused with the light aroma of Sake, this pigment lightening treatment includes the use of Sake, kojic lightener and vitamin C to eliminate skin toxins, age spots and freckles. Our signature face oil & firming masque is added to soothe skin, restore moisture and skin regeneration. Light extractions included.
Get started with a deep pore cleanse. Select your choice of Pumpkin, Pomegranate, Blue Agave-Pineapple, Lemon Zest, Blueberry or Cherry. Enjoy aromatherapy, steam, light extractions, and soothing mask.
This treatment is designed to infuse the skin with oxygen so that cellular respiration and metabolism are increased for optimum detoxification. Extremely beneficial for mature skin, acne, millia or any other congested and sluggish skin conditions.
For dramatic results, see new skin in 5 days. Successfully treat acne, enlarged pores, prematurely aged skin, wrinkles, scars, stretch marks and cellulite. Home care products and post facial is required with full treatment.  The listed treatments will provide medium to deep peeling.  Post facial treatment helps renourish the skin and remove any remaining dead skin cells or blemishes.
Express 45 min $135.00
Classic 60 min $250.00
Post Facial 30 min $65.00
Premium Facial/Targeted Treatment & SKincare
TCA Treatment Peel: $135.00
The combination of Azelaic Acid, Tricloracetic Acid, Arbutin and Kojic will lighten hyperpigmentation and melasma, as well as reduce acne and refine pores. A series of pre – treatment facials are recommended.
Microcurrent Facial: $135.00
Microcurrent uses low voltage electricity to stimulate muscle, cell renewal and collagen.  LED light will benefit a variety of skin conditions including: acne, scarring, dull skin, sun damage, inflammatory skin conditions and rosacea. 
Radio Frequency  Facial: $135.00
Stimulates the production of collagen to help improve the signs of wrinkles and sagging skin,  RF therapy uses low energy radiation to heat the deep layer of your skin and can be effective at treating mild or moderate signs of aging.


Virtual Facial & Skincare Consultation
Discuss your skincare goals with one of our estheticians. Service includes a skin and treatment analysis, DIY facial instruction via zoom and after care plan tailored to meet your skin care needs.

60 minutes $125.00
Your face looks good, now it's time to delight your back! Includes cleansing, steam, scrub, masque and relaxing back and shoulder massage. Add on glycolic, oxygen masque or extractions for acne treatment.
45 minutes $89.00
Your bum looks amazing with cleansing, enzyme treatment, microdermabrasion, nourishing serum and Vitamin C mask for toning and brightening. Add extractions if needed.
60 minutes $99.00
Hydra Fusion $39.00
Micro-Dermabrasion $39.00
Microcurrent $39.00
Radio Frequency $39.00
Led Light $20.00-$39.00
Eye Treatment $29.00
Decolletage $39.00
Hands/Arms Massage $20.00
Feet Massage $20.00
Express Session: 30 min, $55.00.
Full Session: 55 min, $89.00.
Extended Session: 85 min, $110.00.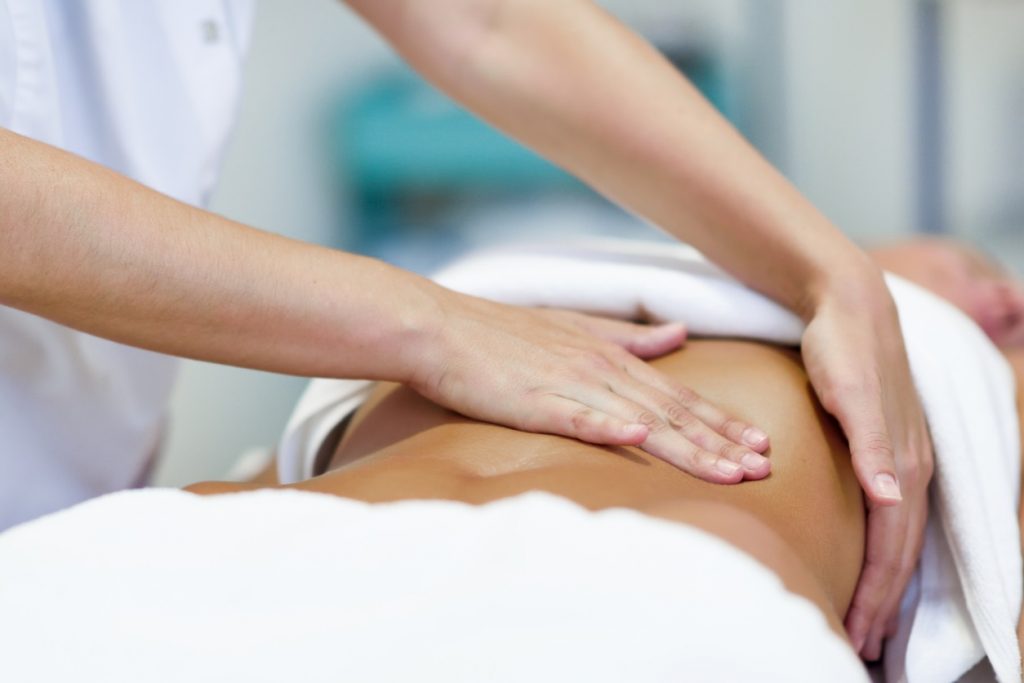 The focus of Swedish Massage is relaxation and stress reduction. Long, gliding, smoothing strokes are used to calm and relax your body and mind. Compression and stretching movements ease tired aching muscles and relieve tension. The pressure used can be light, medium or firm (deep) depending on your preference. You will feel refreshed and rejuvenated at the close of your session.
Deep Tissue Massage focuses on the deeper layers of muscle targeting chronic muscle tension, knots, and pain. Specific areas of the body are targeted depending on your individual need. This massage is great for those experiencing chronic stress, participating in sports, or just feeling the need to "loosen up."
Combination Swedish / Deep Tissue
Therapeutic and relaxing, this massage offers you the best of both worlds. Deep tissue techniques target areas of tension and knots to release the muscles which eases pain and discomfort. Relaxation and stress reduction is encouraged through the use of long, gliding, smoothing strokes combined with pressing and stretching movements
Hot Stone $20.00
Pregnancy Massage $10.00
Back Scrub $20.00
Aromatherapy $20.00
CBD $20.00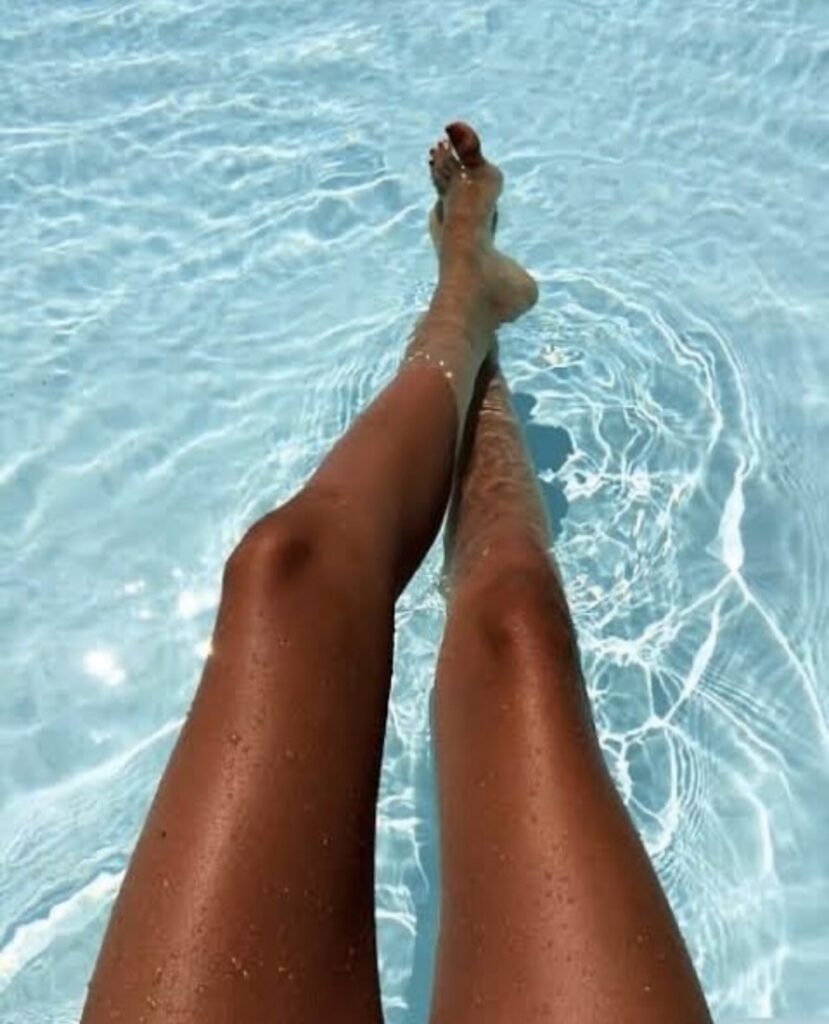 At Relax Spa we provide waxing services for men and women. With repetitive sessions hair grows less over time and results lasts up to 4 weeks. Not recommended with use of Retin A or Glycolic Acid. Let us know if you have recieved skincare or cosmetic services prior to your visit.
Relax packages are a great way to treat yourself or someone special. Each package consist of our most popular services.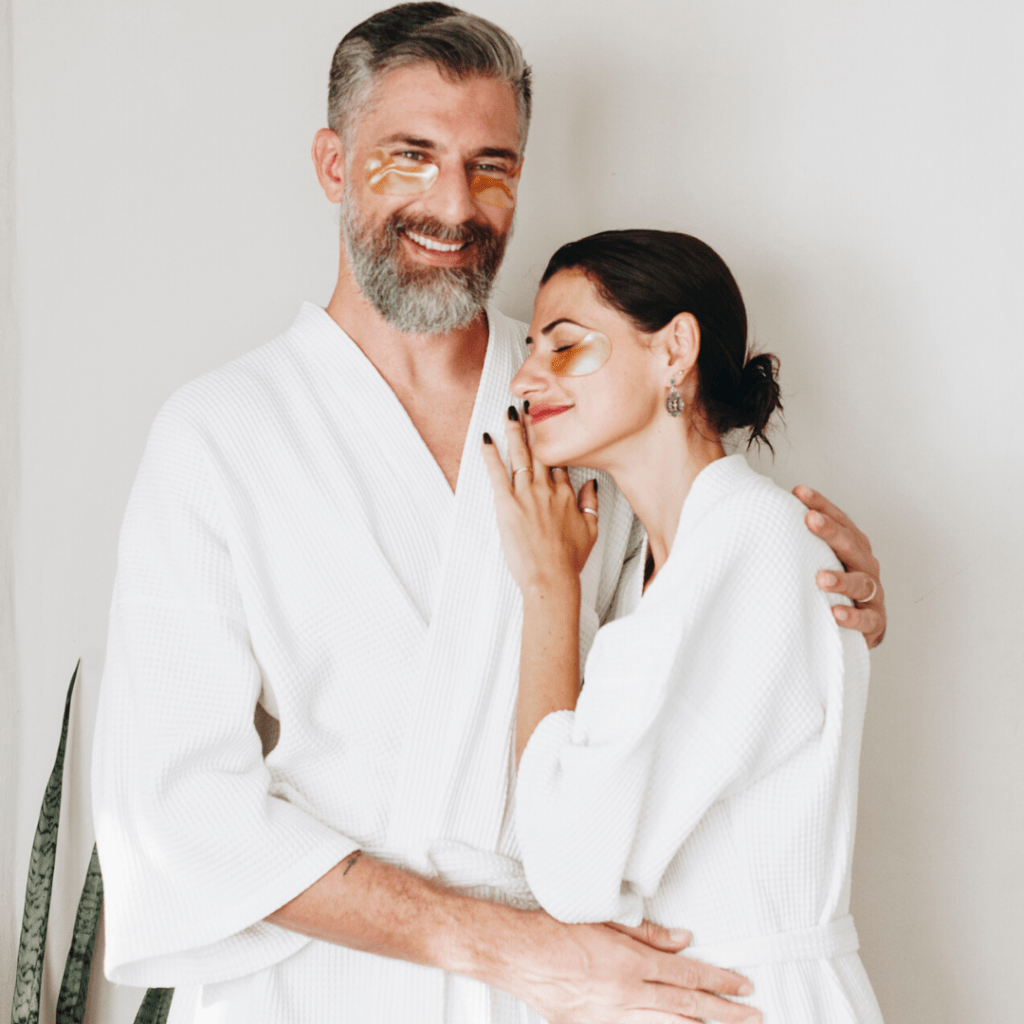 For those times when a little pampering will do, enjoy an aloe hydrating skin cleanse, facial scrub, aroma steam, facial massage, masque and half hour body massage.
60 min: $110.00
Your escape begins here. Receive one of our specialty facial treatments, hand & foot massage, aromatherapy back cleansing with back massage.
2 hrs: $180.00
The perfect treat for that special someone. Enjoy 60 minutes of customized facial and our relax signature massage with hot stones, scalp massage OR back scrub. 90 minutes.
2.5 hrs: $195.00
Let it all go with a stress release facial, scalp massage, soothing eye mask, hand & foot massage and 90 minute Deep Tissue/Swedish massage combination.
2.5 hrs: $225.00
Enjoy a relaxing massage together. Your choice Swedish, Swedish Deep Tissue Combination. Includes a complementary glass of wine or sparkling beverage.
60 minutes -$180.00
90 minutes – $220.00
Couples Massage & Facial Package
Each person receives a 60 minute facial session with 60 minute massage. Facials include your choice of European style or Enzyme treatment. Choose Swedish & Deep Tissue combination or Relax Signature Massage. Enjoy a complimentary glass of wine or paraffin hand dip.
2 hrs: $356.00
Fresh Start Facial or Massage Series (6)
Six facial or massage treatments . Options include: Oxygen, Enzyme, Glycolic, Sake or Coffee facials. Swedish & Deep Tissues Massage. Mix or Match facial or massage per series is okay. 
Series of 6 $450.00 Reg Value, $573.00
Fresh Start Facial or Massage Series of (12)
Twelve facial or massage treatments, Save even more with our 12 series and get 2 free treatment ad-ons! Series includes a free consultation. Options include: Oxygen, Enzyme, Glycolic, Sake or Coffee facials. Swedish & Deep Tissue Massage. Mix or Match facial or massage per series is okay.
Series of (12) $900.00. Regular Value, $1,146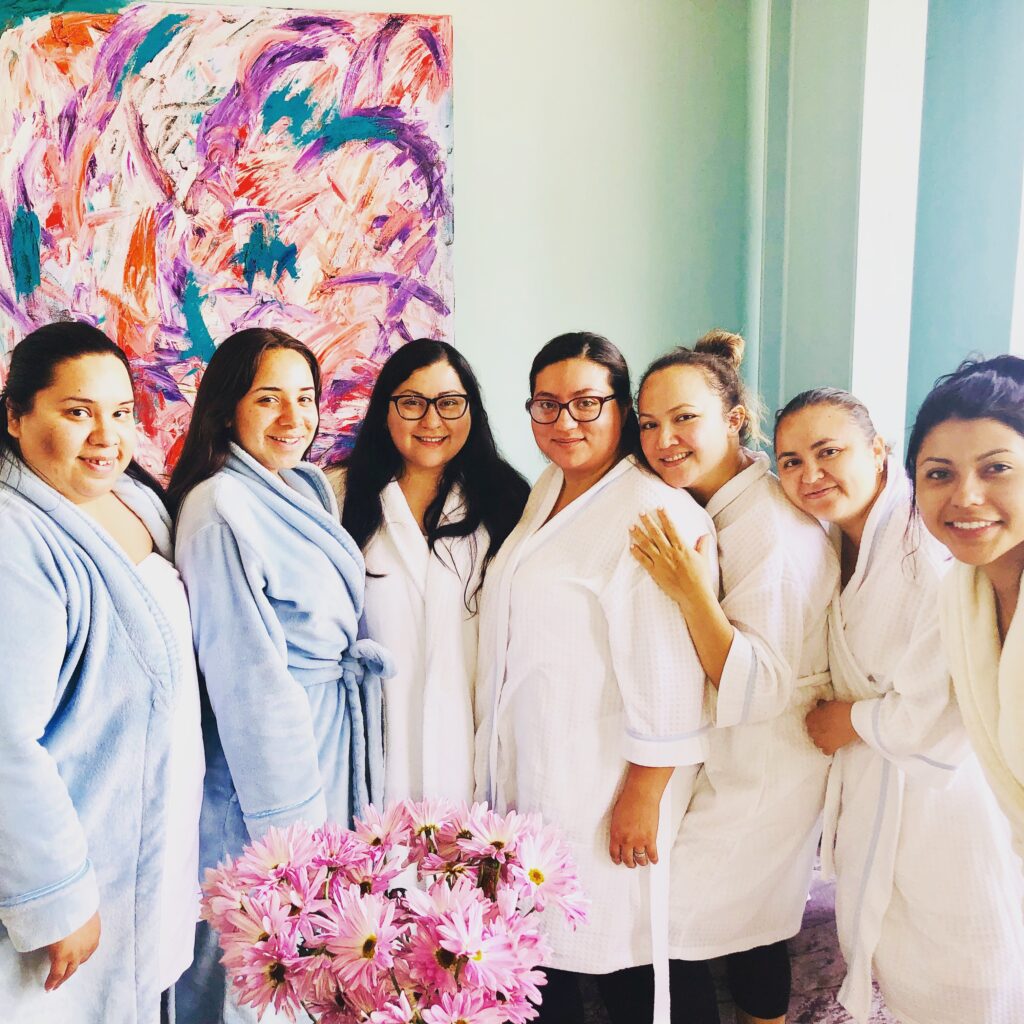 Reserve our entire spa for family, corporate events, or a relaxing spa party with friends. Pamper parties are the perfect gift for bridal showers, birthdays, and graduations. Each package is priced per person and includes a refreshing spa beverage with light snack. Guest list should include 6 or more, an even number of guest is best.
Includes: Treatment facial (enzyme, glycolic or european) with back  massage and your choice of hot stones or back scrub. Refreshments included!
$99.00, 90 minutes ( includes 30 min social time).
bIncludes: Treatment facial (enzyme, glycolic or european) and Hydra Fusion or Microdermabrasion.  Also get feet or back massage with your choice of hot stones or back scrub.  A deluxe array of refreshments are  included with wine or champagne and sparkling non alcoholic beverages!  Each guest will get a Relax Spa Beauty bag to go.
$150.00, 90 Min & up (includes 30 min social time).
Virtual Pamper Party Facials
For groups of 6,12,18 (See booking page for prices) New!
Invite friends near and far to join you via Zoom! Virtual facials, are the latest addition to our pamper party services. Our professionally trained estheticians will lead you and your guest on a beautifying self-care experience in the privacy of your own homes. Join the group with a cup of tea or a glass of wine and have fun with everyone at the party!
*Note: Each guest will be mailed a facial kit prior to the event date. Please book your party date no sooner than 7 days from appointment setting.
Add: 30 min to facial or massage $39.00
Add: paraffin, back or foot scrub $ 15.00
Add: extractions to facial $10.00
Add: Spa Meal $15.00-20.00 per person
*Ask us about themed decor
Personalized Pamper And Bridal Party
Surprise the bride and groom-to-be with a much deserved pamper party in Burbank, CA only at Relax Spa and Beauty. Our unique setting, exclusive services and friendly staff are guaranteed to make your experience a memorable one.
We offer personalized services guaranteed to meet and exceed your needs. So, choose from one of our exciting spa party packages, have it personalized and let the relaxation and pampering begin.
Note:  18% Gratuity will be added to all parties
wellness and beauty partners
Eyelash Extensions, Micro-blading, Accupuncture , Herbal Medicine and more!
Inside the BEAUTY CO-OP, please visit our wellness and beauty partners as we introduce you to an expanded list of products and services available inside our facility!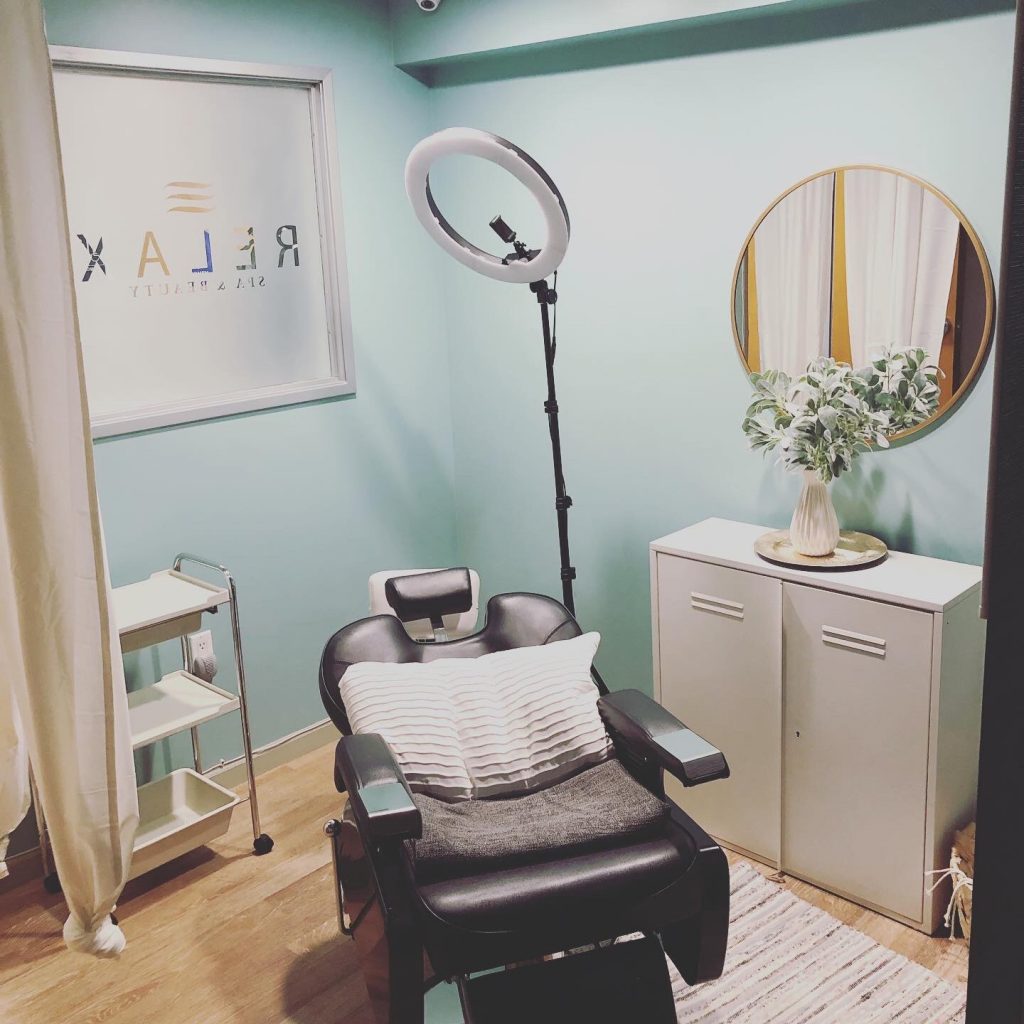 More Services Are Available Within Our Beauty Co-op